Trend Alert! Hot Tub Privacy Deck Railings Blend Style and Function Together!
The FLEXfence louver system is amazing! It can be used to build fences, awnings, hot tub deck railings, and so much more. Its unique appearance allows you to jazz up any structure by adding louvers, making it both functional and stylish. Such as hot tub privacy deck railings.
Take a look at how FLEXfence can be used to create these deck railing. They can be positioned in any way to suit your needs. Need some privacy? Is the sun too hot? Do you need some ventilation? Adjust the louvers to suit your needs! There is no sacrifice with FLEXfence, only satisfaction.
The Berrys from Colorado Springs, Colorado created an entire enclosure for their hot tub. They even built a louvered roof which they close if the sun is too hot or if it starts to rain, and opens to let sunshine, or a nice breeze in.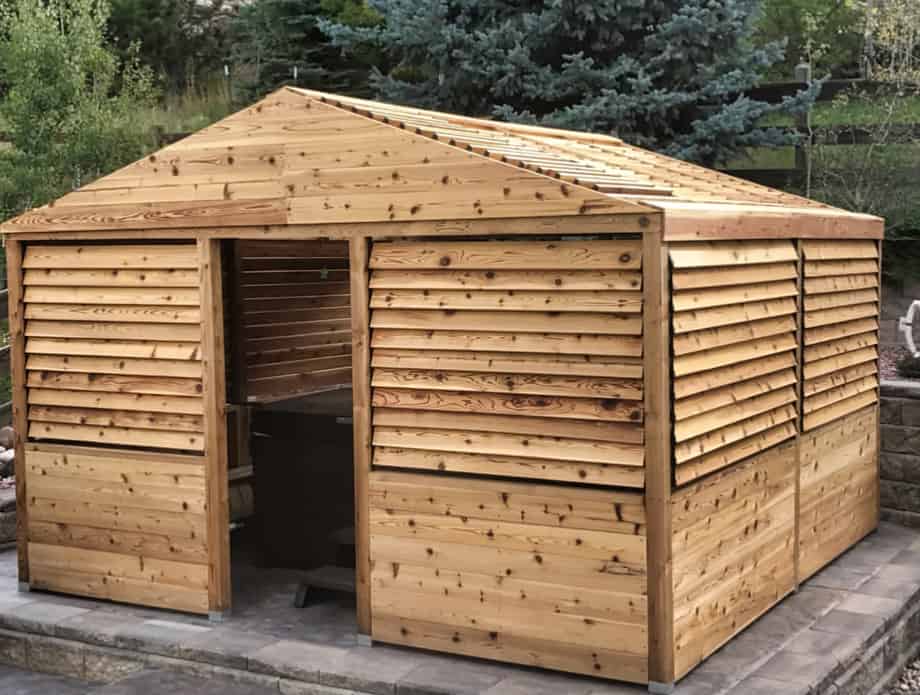 A beautiful, louvered hot tub enclosure, complete with a roof!
FLEXfence's operating bar, brackets and hardware are all manufactured from a heavy grade PVC, making them all rustproof. This ensures the louvers are still functional no matter the weather! So, if you want to close the louvers during bad weather or during the winter months, you don't have to worry about the louvers rusting in place. All the hardware that comes in a FLEXfence kit has been weather tested, guaranteeing its durability. You can read more about FLEXfence's durability testing here.
You can find an easy-to-follow guide on how to install FLEXfence on our website. We also have a variety of building plans that will help you create your own FLEXfence masterpiece. If you have any questions about FLEXfence, reach out to our resident carpenter, Howie!
Hot Tub Privacy Deck Railings can include Plexiglass!
Check out this stunning louvered hot tub privacy deck railings built by a deck building company, Just Decks, from Toms River, New Jersey. Their customer decided to install louvers vertically, so they can be closed for privacy, or opened to allow for some sunshine.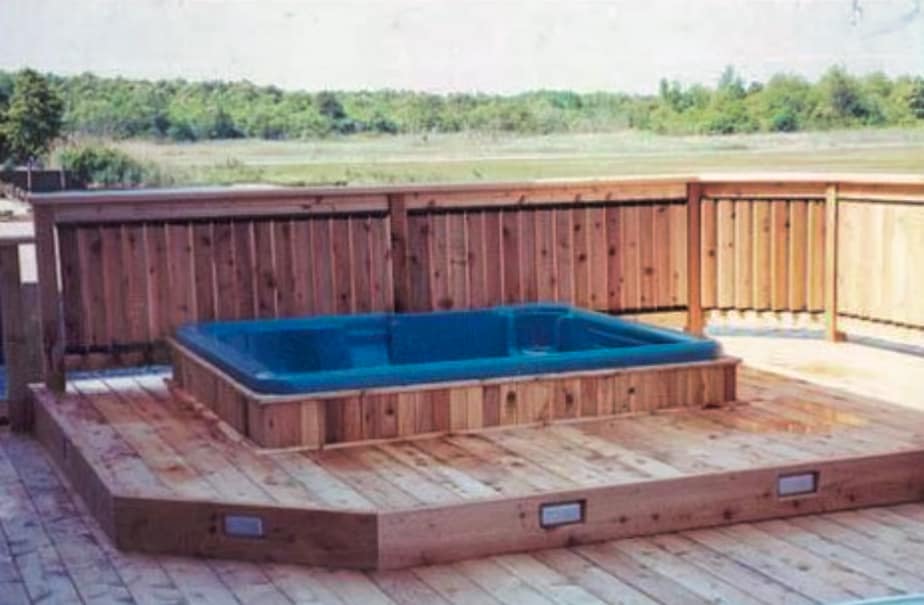 A stunning FLEXfence louvered deck railing.
You'll never have to worry about the steam from the hot tub damaging FLEXfence's hardware. We made sure that FLEXfence is built to withstand the elements.
The choice of material to use for the louvers is up to you. Wood is the most commonly used, but you can also use vinyl, wood composite, and even plexiglass! If you have any questions about what you can and can't use with FLEXfence, our resident carpenter, Howie, can help you decide!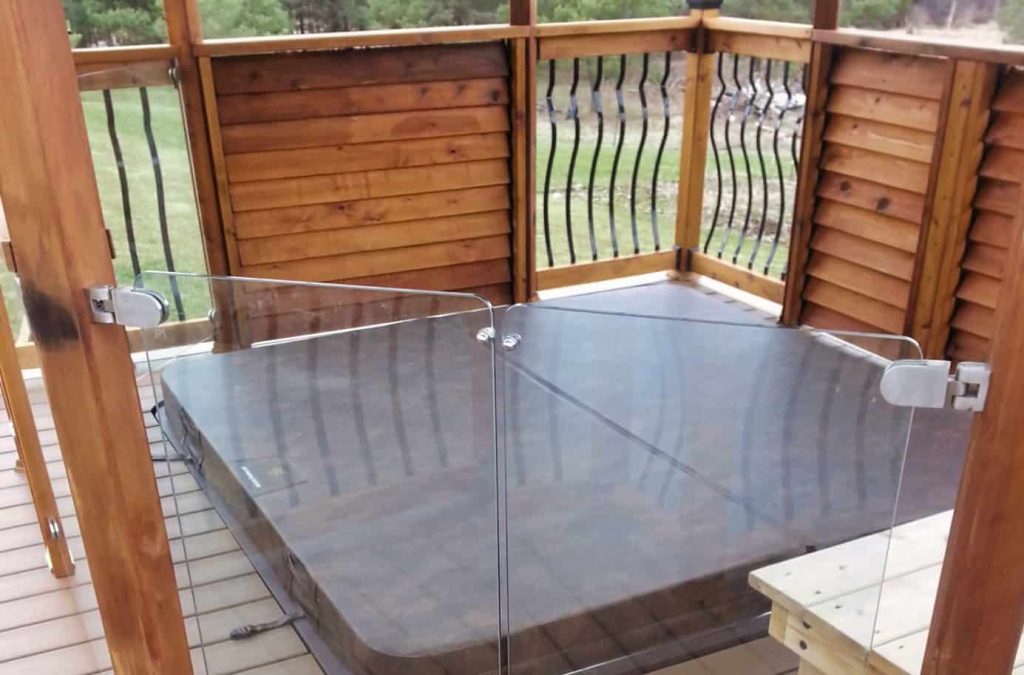 A marvelous hot tub deck railing, complete with horizontal louvers and glass!
In this beautiful hot tub privacy deck railing, the home owners chose to install the louvers horizontally. They pieced together sections of the louvers to create a deck railing that doubles as a privacy wall when the hot tub is in use. The louvers are within the arm's reach, allowing hot tub users to adjust the louvers without having to exit the hot tub. Now, hot tub users have the option of closing the louvers to block the wind, or opening them to allow for ventilation, making their hot tub experience more enjoyable.