The FLEXfence Louver System hardware kit lets you customize your decks, fences, awnings and enclosures with unique louvered designs and patterns. It can easily be modified to fit your needs. Here you'll find dimensions, accessories, videos and easy to follow instructions.
Transform your outdoor living space.
Our showcase series features louvered deck railings, a louvered spa enclosure, louvered window awnings and a louvered retaining wall. Some of these ideas are sure to get you going.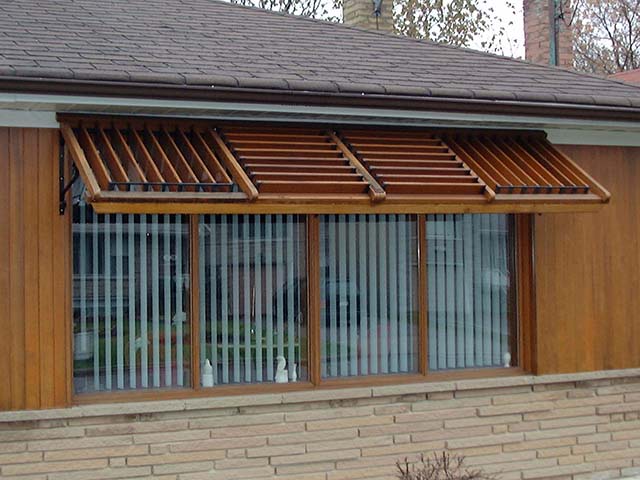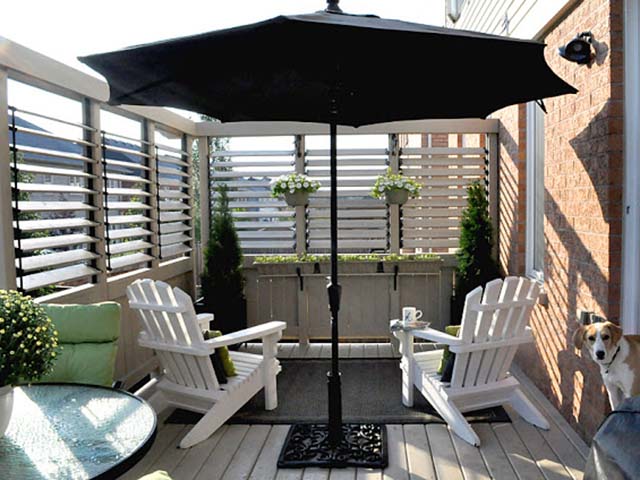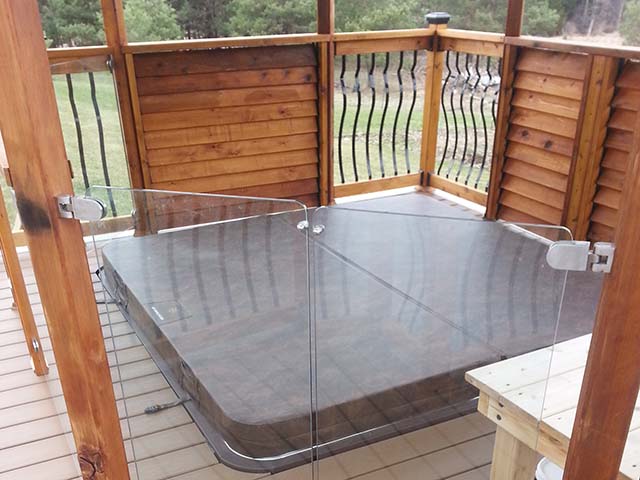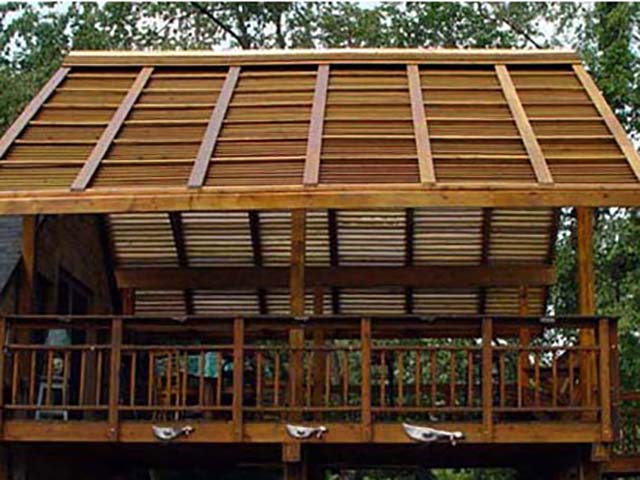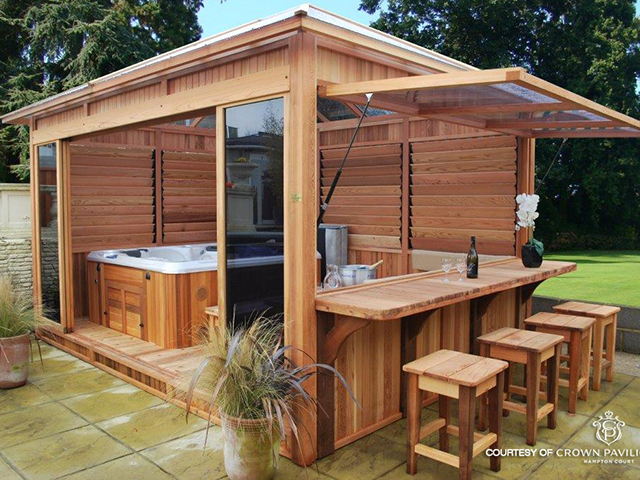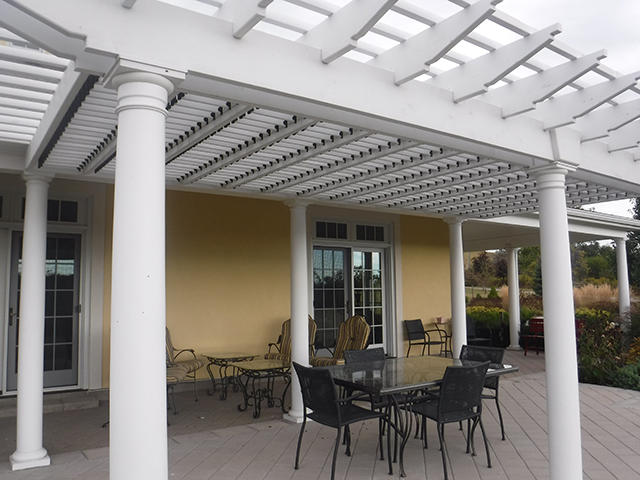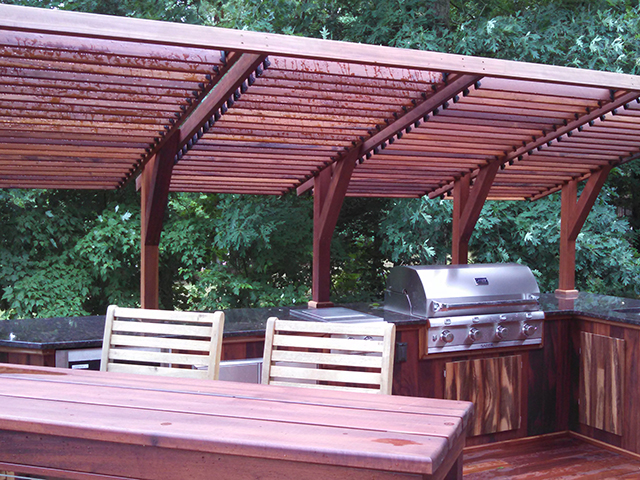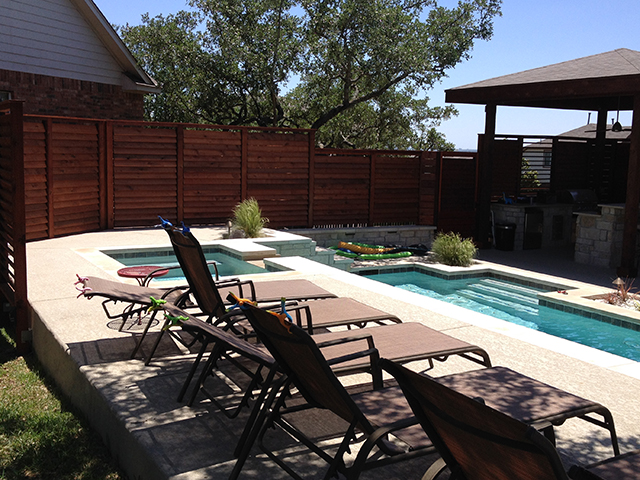 Got a louver project in mind?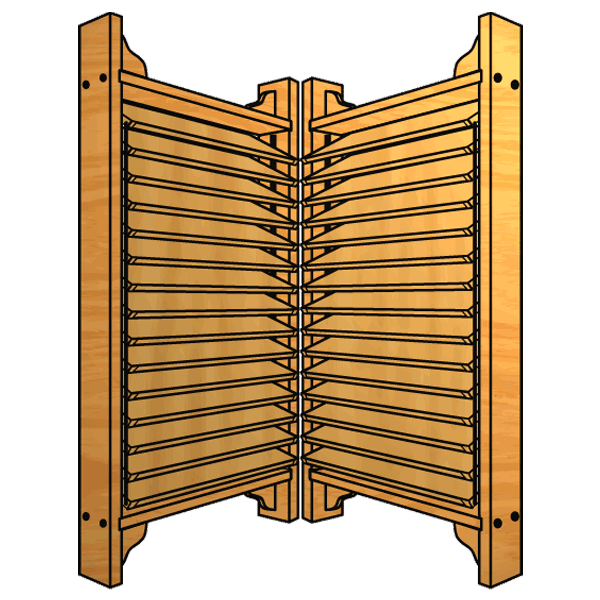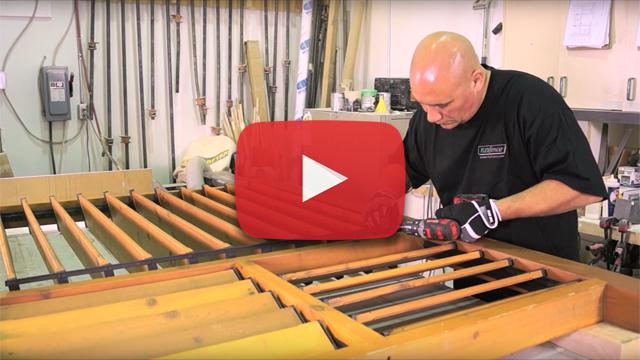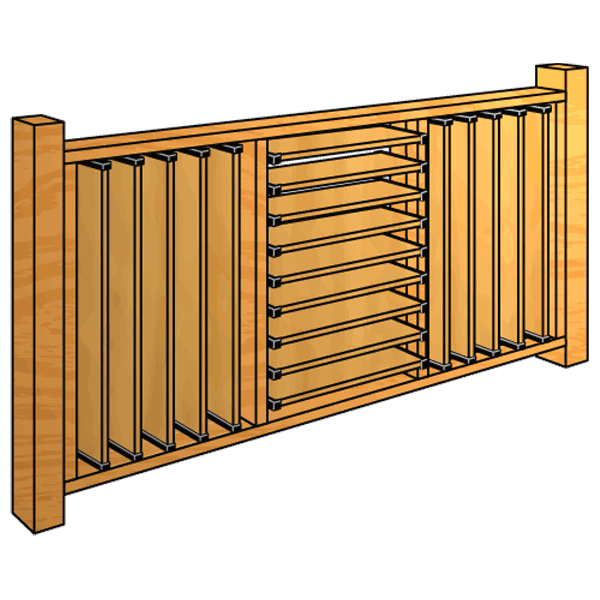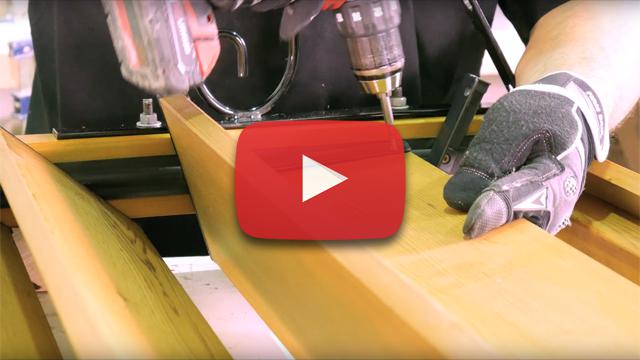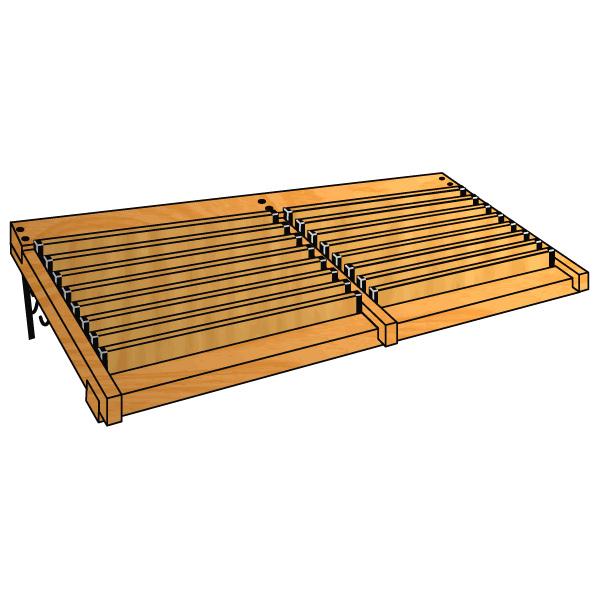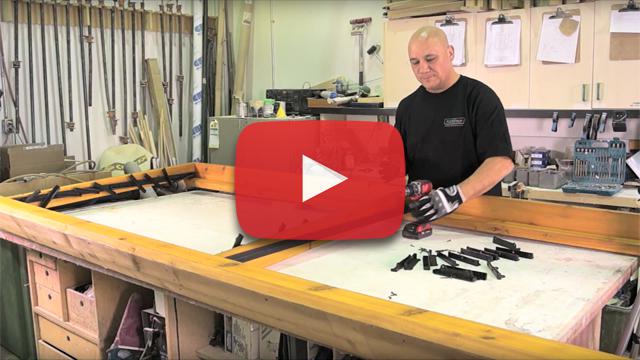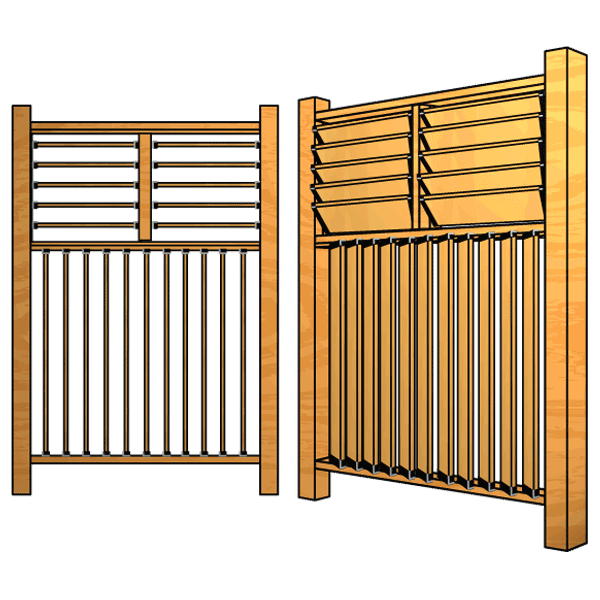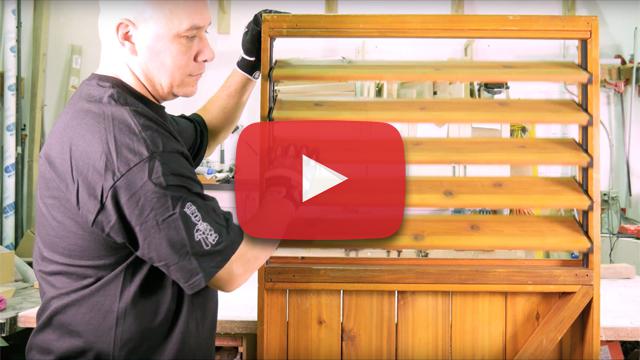 We've got 15 different louvered design plans for your DIY projects. We give you the instructions, the material list, what tools you'll need and some great tips from Howie, our FLEXfence carpenter.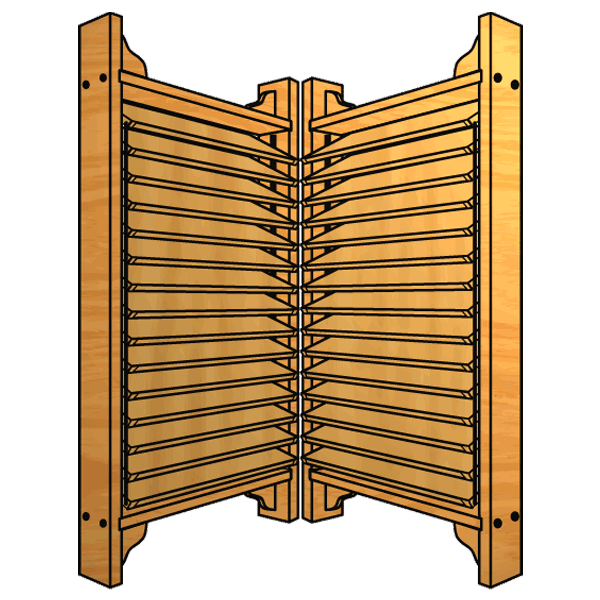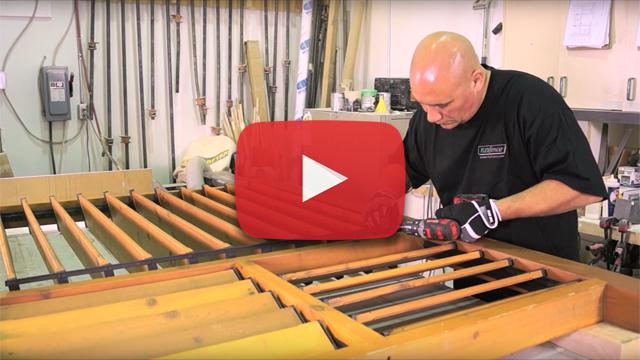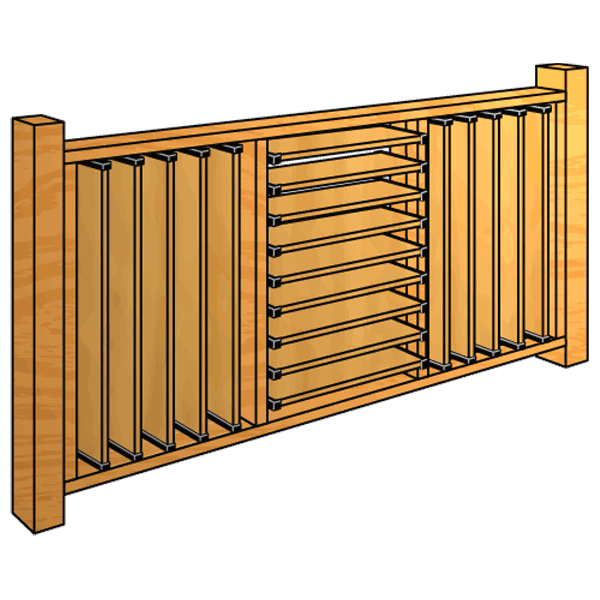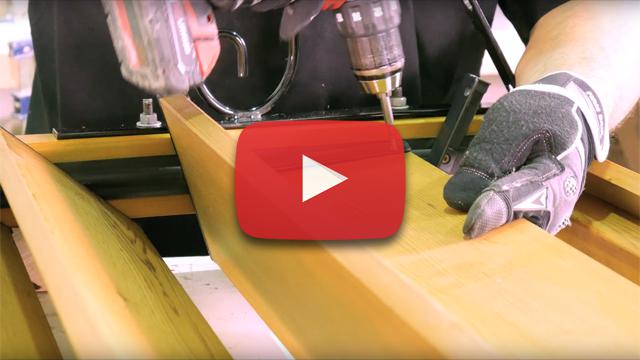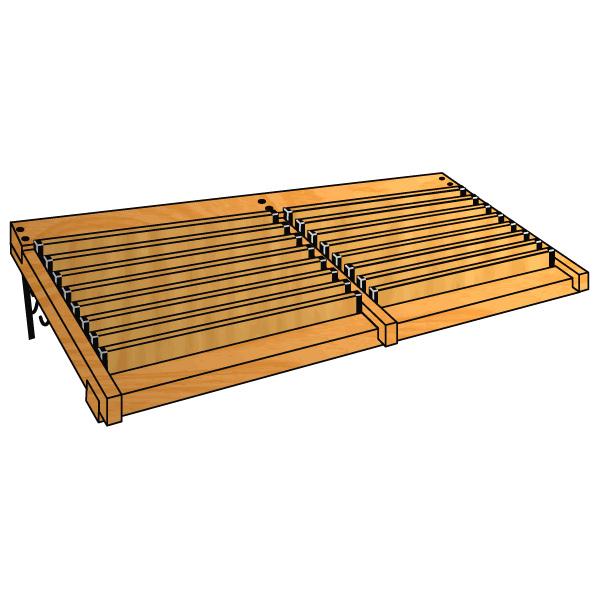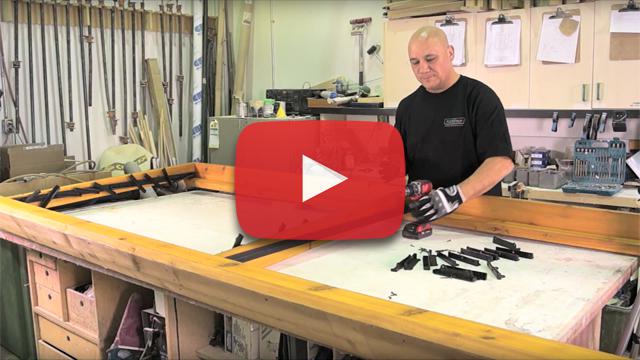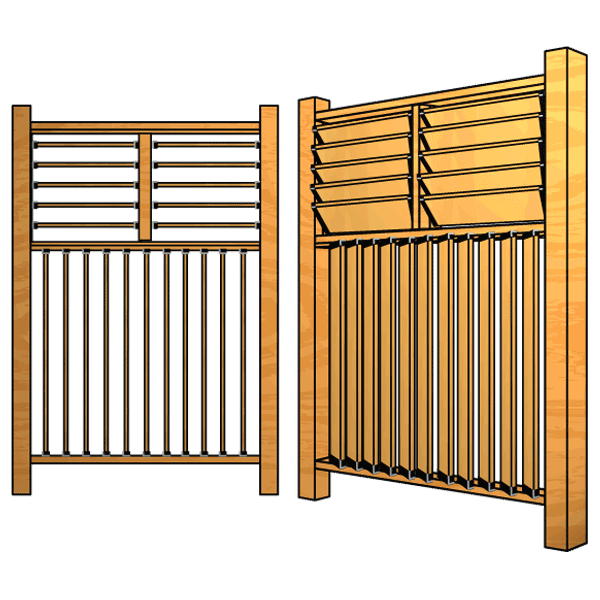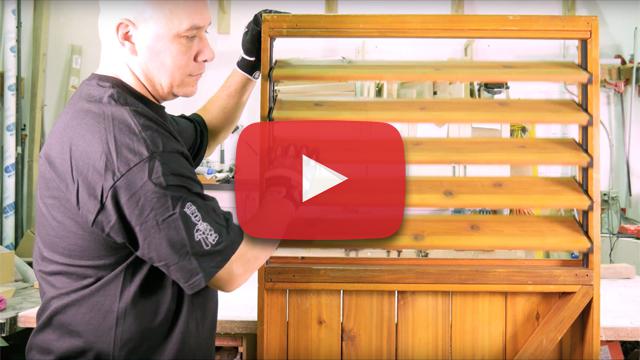 What Loyal Customers Are Saying

"I LOVE our new louvered spa enclosure! When I researched and found your product, I KNEW it was what I wanted for my hot tub. Thanks developing such a nice, clean, durable and practical product!  I expect it to give us several years of privacy and maintain its luxurious beauty as well!"
J B
Westerville, OH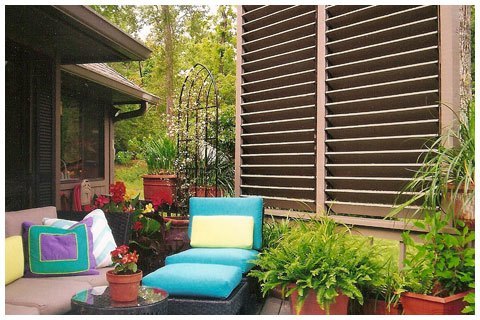 "During Hurricane Ike I lost a hugh tree that shaded the deck of my lake house from the west sun. I am really enjoying my "sun screen". It's installed above the handrail going up 8 feet."
Mitchell
Houston, TX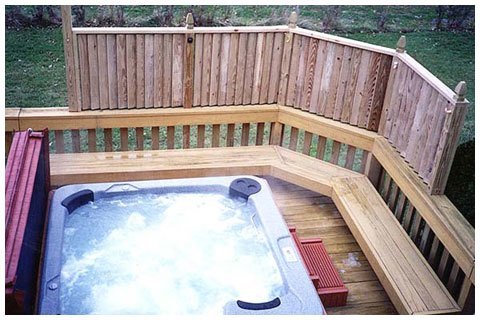 "I mounted the shutters vertically…The spacing worked in my favor after figuring how many shutters would best fit into the baluster spacings. Voila!"
D. Olek
Rochester, NY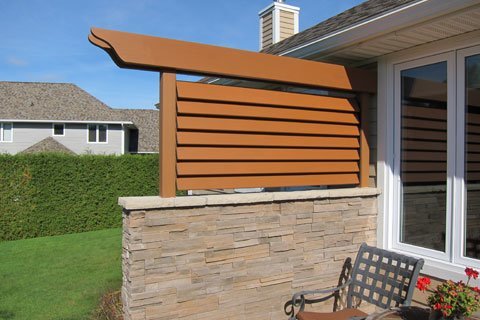 "This replaced some lattice that was in the space between the 4×4 poles. Looks great."
D&P
Rothesay, NB

"Howdy FLEXfence, here are pictures of our pergola with FLEXfence louvers. My wife is a FLEXfence louver lover! We couldn't be more happy how your product added depth, dimension, and functionality of our pergola. Thanks again."
KK
Indianapolis, IN
Frequently Asked Questions (FAQs)
WHAT IS A LOUVER?
A "louver" is from the French word "l'ouvert" or "the open one" and is most often associated with a window, blind or shutter with an arrangement of parallel horizontal and sometimes vertical blades or slats, made of plastic, glass, metal or wood and is designed to regulate ventilation… [ continue ]
ARE THERE LOUVERED PERGOLA KITS?
Our kit, the Flexfence Louver System can be adapted for any number of design projects, and is especially applicable for pergolas. We have a
DIY plan
in our website.
CAN I MAKE A LOUVERED GAZEBO WITH YOUR HARDWARE?
You certainly can. As a matter of fact, we showcase a few louvered gazebos that some of our customers have made in our Showcase section.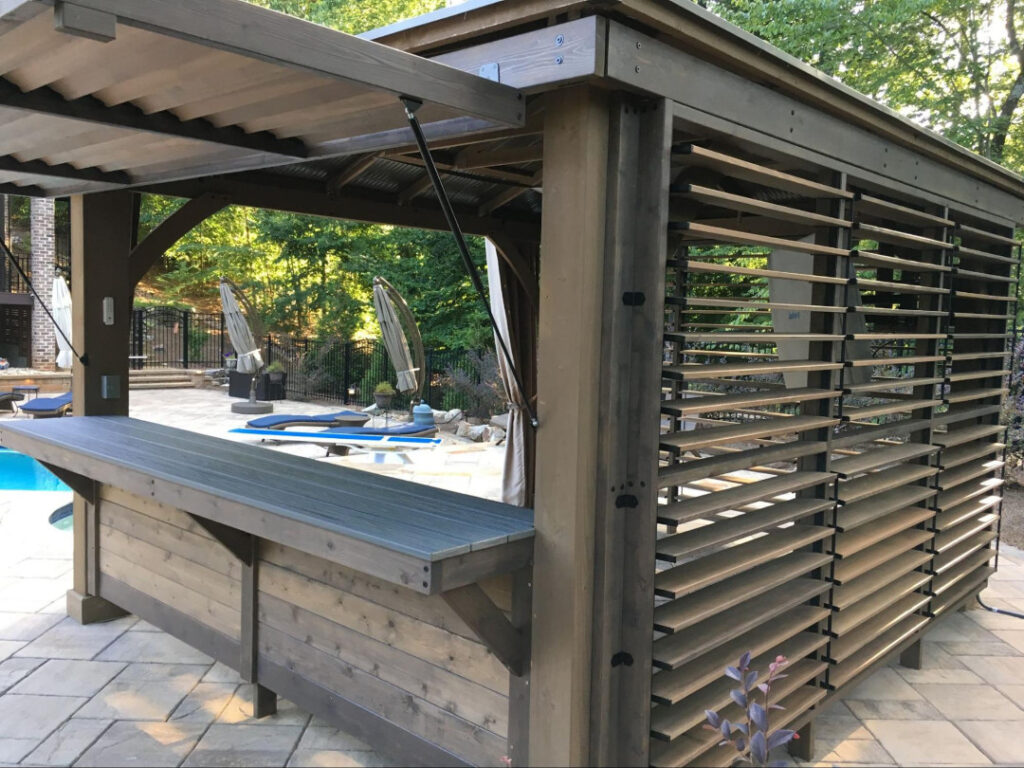 4 Ways FLEXfence Louver Kit That Will Add Value to Your Home and DIY Louver ProjectsFLEXfence is more than just a versatile and stylish addition to any home; it's a transformative element that can add significant value to your property, both indoors and outdoors....
The FLEXfence Louver System is available throughout North America.