The FLEXfence Louver System – the Most Flexible Tool in your Design Project Toolbox
FLEXfence is a revolutionary louver hardware system that lets you customize your landscape design projects.
Some of your projects might include:
Adding a gate to to your fence;
Building a privacy screen;
Installing an awning or a pergola to provide shade from the hot summer sun;
Repairing broken fence lattice.
FLEXfence is the perfect solution for all of these projects and more. The only design limitation is your imagination.
The Louver System Hardware for DIYs
With FLEXfence both Do-It-Yourselfers and Professional Contractors can build or retrofit existing fences and create enclosures that operate like vertical and/or louvered window blinds. Unlike lattice toppings, louvers give you a variety of looks and panels that can be opened for air flow or sunshine, or closed for privacy.
FLEXfence is ideal for creating projects such as: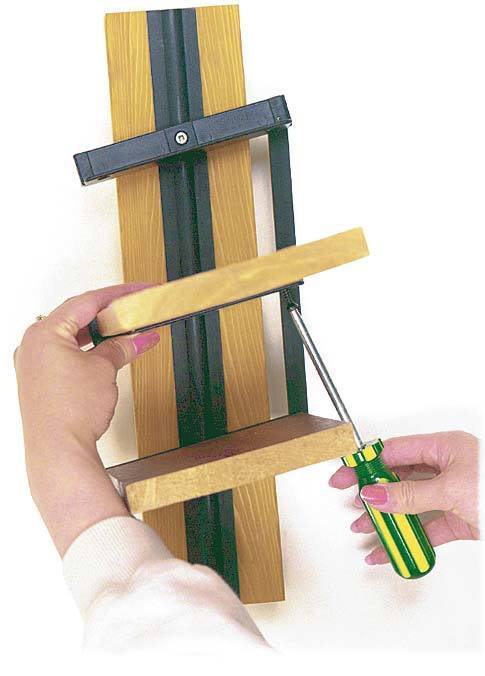 Many of our customers are so excited by the results of their projects that they send us photos of the finished product. We're also proud of their accomplishments and post their photos in our 
Showcase
. You can also find 
plans
 to build and decorate your own innovative projects. Feel free to send your questions to Howie, our resident carpenter.

The FLEXfence Louver System Kit consists of two four-foot rails of PVC track that attach to top and bottom crossbars – for vertical operation; and/or fence posts for horizontal operation. Simply mount the end brackets into pre-punched holes on the rails. When the bracket assembly is complete, cut 1″ x 6″ fence boards to size, fits them into the brackets and fastens them with the included hardware.
Working with FLEXfence is very, very easy.
Make sure you include it in your next landscape design project.
And don't forget to send in your pictures!