Louvered Deck Roof – 12′ X 12′ X 10′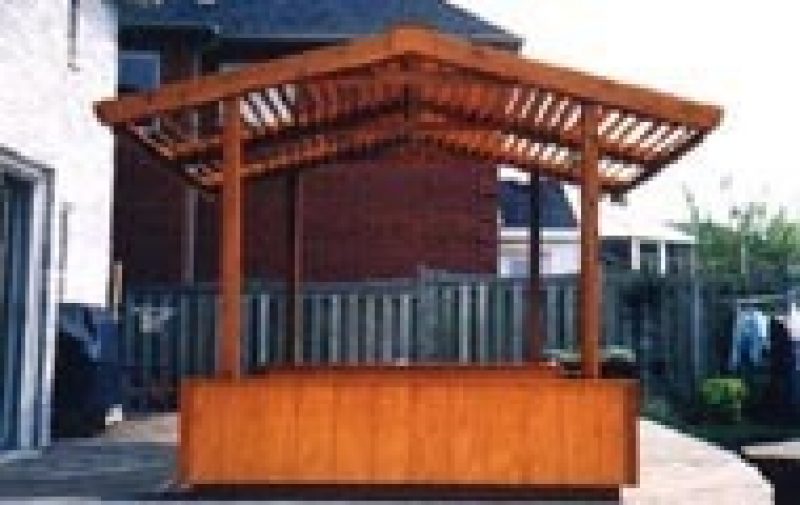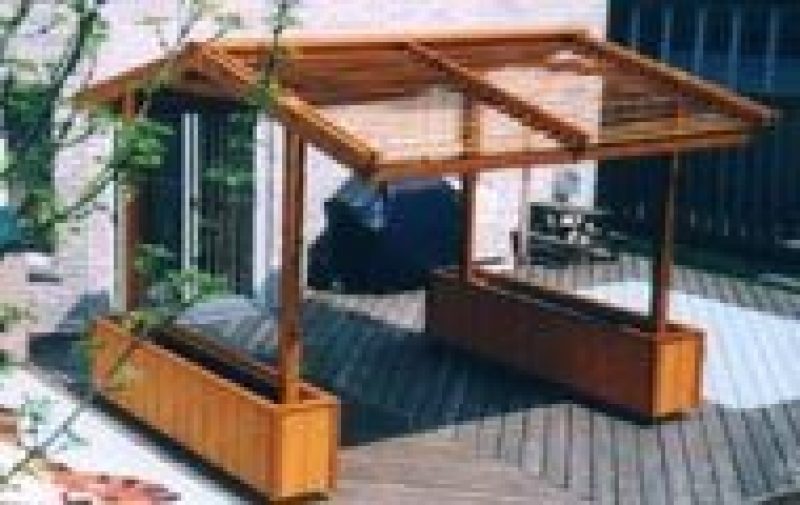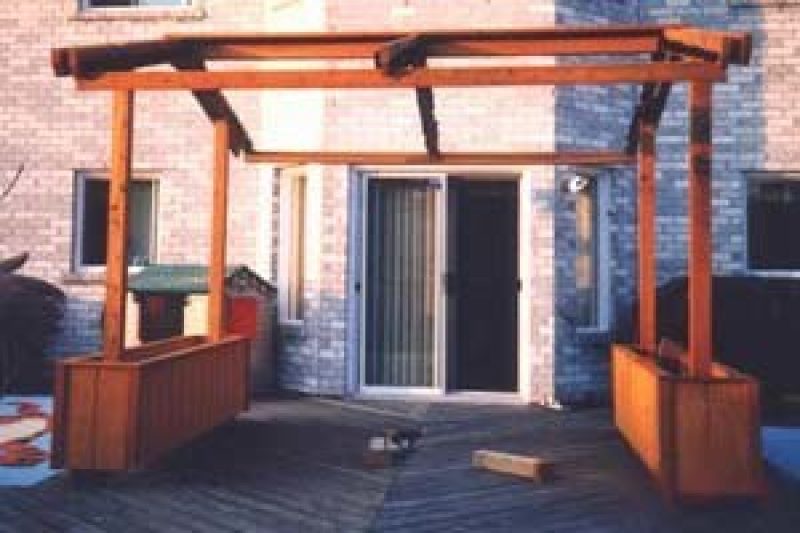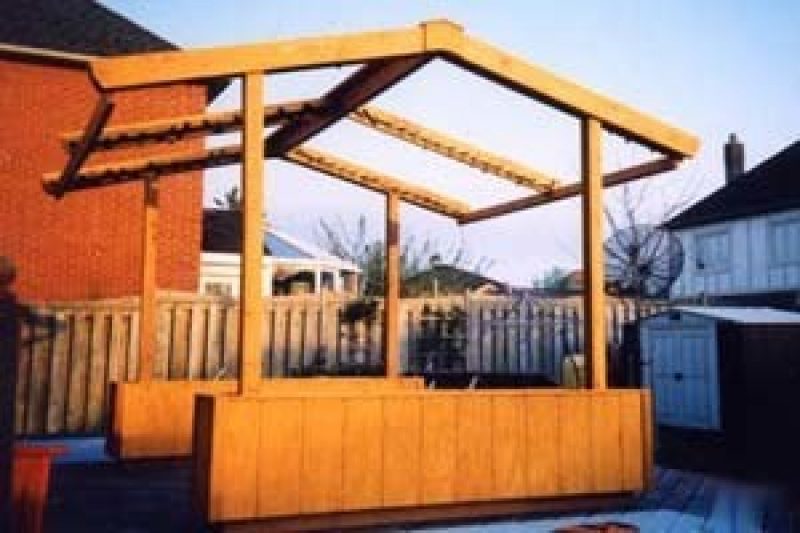 Step 2. Attach FLEX•fence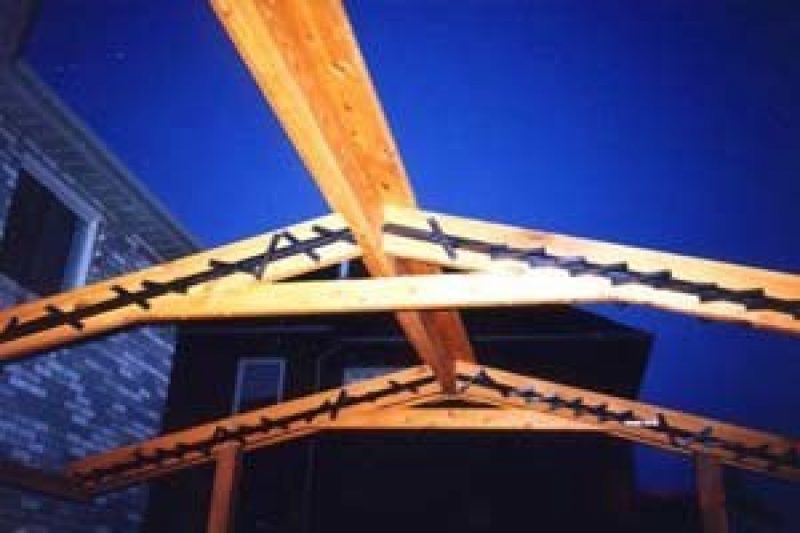 Step 3. Remember to offset rails if mounting onto 2″ X 6″ (See package instructions)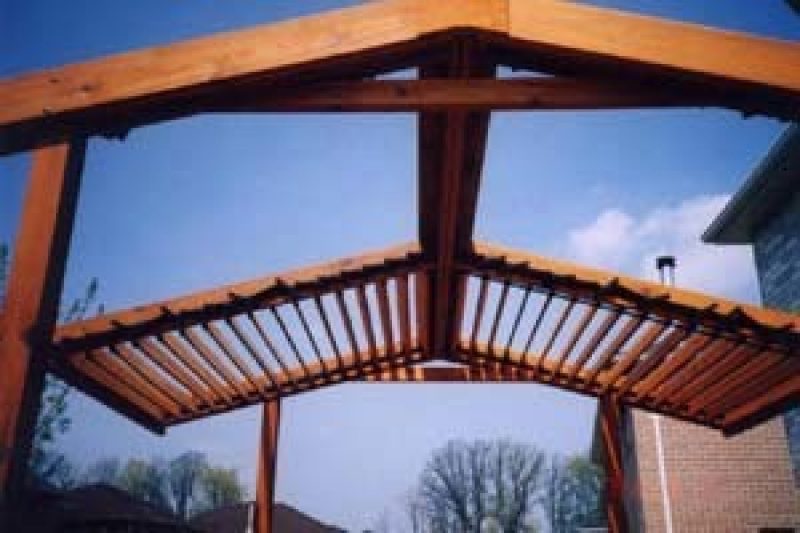 Step 4. Attach 1″ X 6″ into Flexfence brackets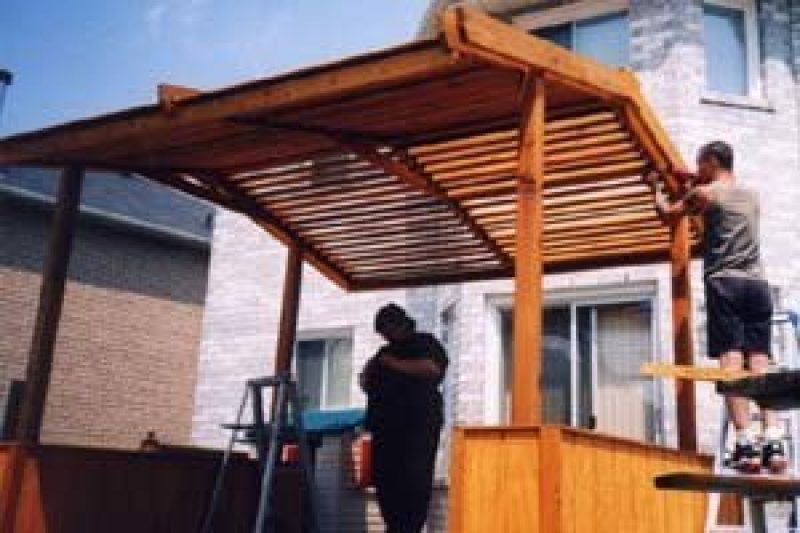 Step 5. Finishing 2 Post Deck Roof
Once your Roof is constructed, create drainage (drill holes) in wood marked 'A' in Roof Plans and on bottom of the Planters.
When attaching the FLEXfence brackets onto the rails allow for the brackets to move freely (swivel). Do not over tighten!
When sizing FLEXfence always cut the rails and operating bar with hand tools and never with power tools.
Always wear protective goggles.