Stunning Louvered BBQ Enclosure Made with FLEXfence
Mark from Oregon used FLEXfence to create a louvered BBQ enclosure to add to his stunning deck (as seen below). Now he can manage the wind or sunlight for the person working the grill, allowing them to barbecue comfortably, even in gusty or sunny weather. Mark also has full control over how much privacy he allows onto his deck lounge area (if any) by adjusting the louvers. Many of our customers use FLEXfence to build enclosures of all kinds.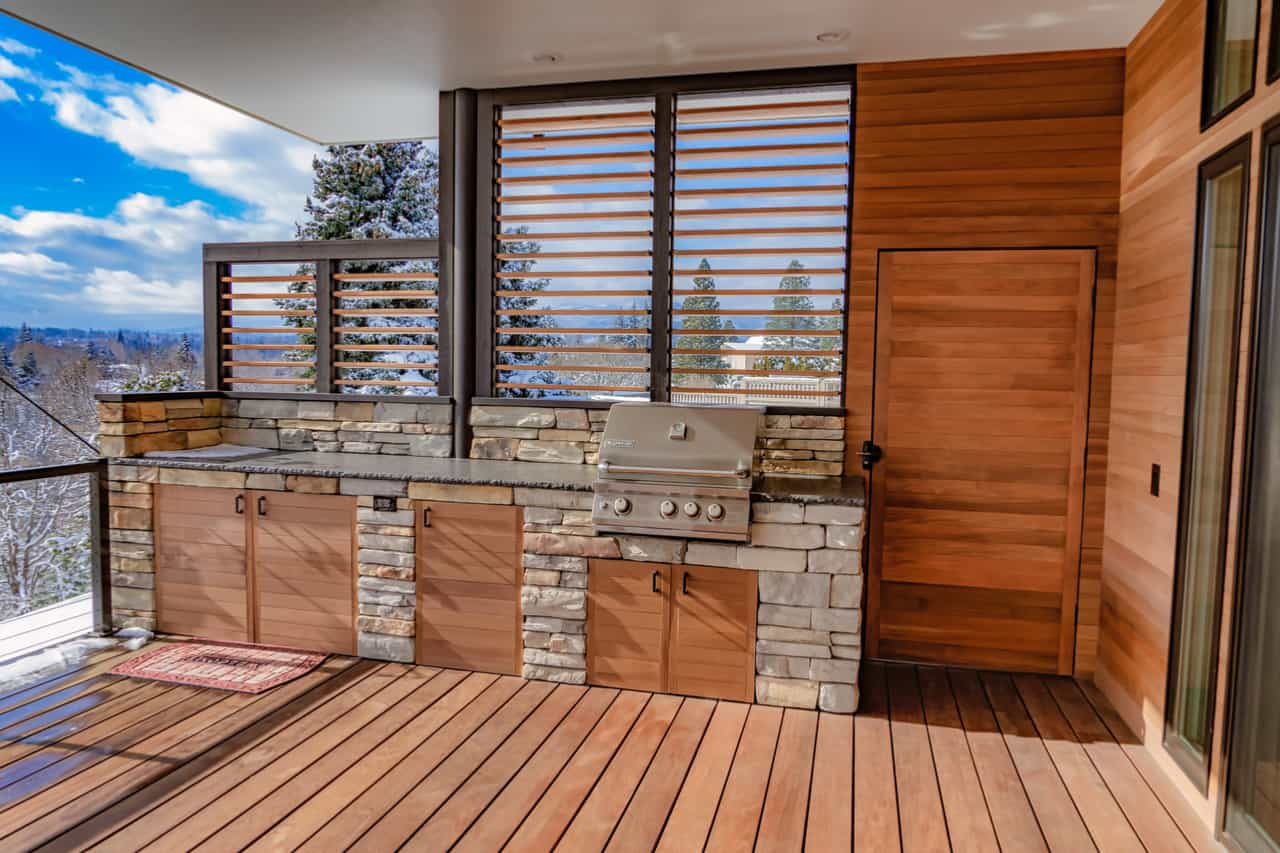 Mark's stunning louvered BBQ enclosure made using FLEXfence.
Mark used FLEXfence with 1"x 6" cedar boards to create his louvered BBQ enclosure. He chose to install the cedar boards horizontally, but you can also install them vertically. To build his louvered BBQ enclosure he used four different segments of FLEXfence and then pieced the segments together. To see additional building plans, click here. To watch a video that shows how FLEXfence is put together, click here.
Control the amount of sun, wind and privacy with your louvered enclosure
Mark can open specific sections of the louvered BBQ enclosure by using the operating bar. To open the louvers, firmly grasp the operating bar and pull it down. To close the louvers, grasp the operating bar and push it up. Mark can manipulate the louvers, finding the perfect positioning to fit his needs (as seen below).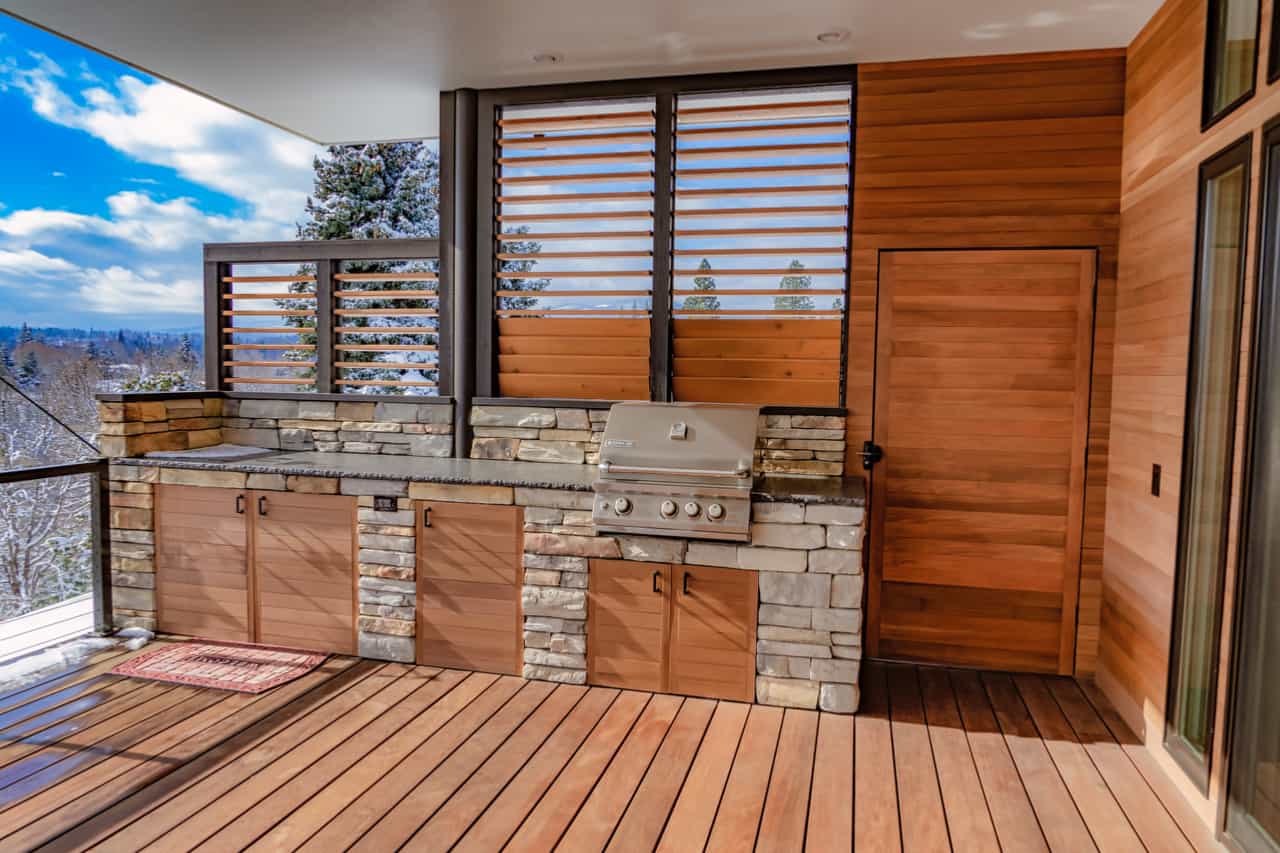 Mark can open certain areas of his louvered BBQ enclosure, and close other areas.
HOWIE TIP: When you're installing FLEXfence horizontally, keep the width to a maximum of four feet to prevent the wood from sagging.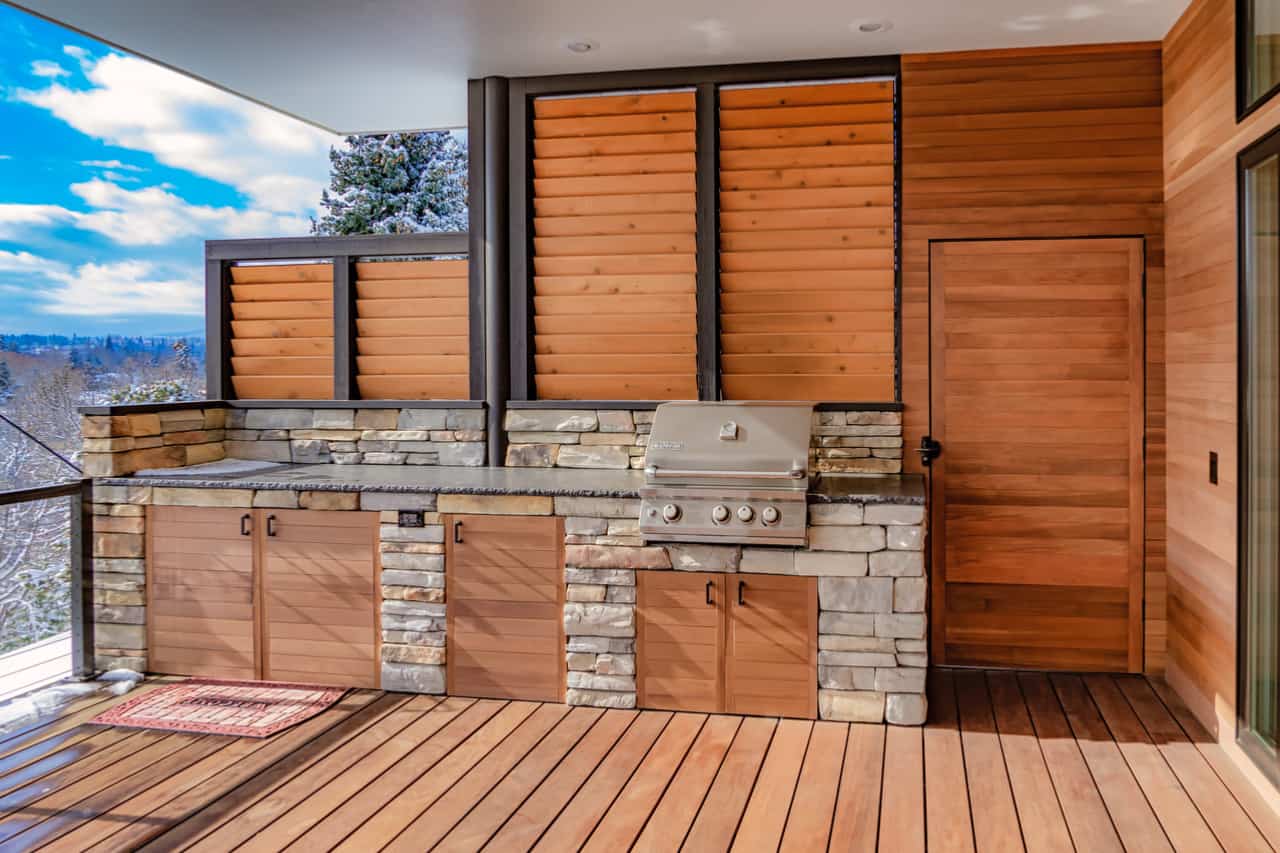 The louvered BBQ enclosure can be fully closed for maximum control.
Mark is thrilled with his new louvered BBQ enclosure. When submitting his post to us, he said:
"We couldn't be happier. We sometimes have strong winds, and with this we can sit on the deck in 40 mph winds and not [be bothered by the wind]. If the wind is light and we want a little breeze we can adjust for the conditions…I was very happy to find your product."
If you have built something out of FLEXfence, please send us pictures! We love to add them to our 
Showcase
 to inspire others to create something beautiful with FLEXfence.