The Benefits of a Louvered Pergolas
Adding the FLEXfence System to build your louvered pergolas can be a challenging project.
It can take one person 2- 3 days depending on the size of the louvered pergola and your skill level. We would suggest that if you have help, it's easier to complete the framing and then measure the distance between the rafters. Build inner frames using 2" x 4" boards that will fit into your rafters. Then. attach the FLEXfence Louver System to these inner frames. Finally, hoist and screw the FLEXfence inner frames onto the rafters. Job done! You've got a beautiful louvered pergola over your patio, deck or hot tub!
Louvered Pergola Benefits
Some of the added benefits of using FLEXfence for your pergola:
The overlapping of the louvers allows for ventilation.
The wood louvers insulate against heat.
It can withstand high winds.
For our northern friends, it holds up against snow loads.
Can create an alternative checker board pattern.
Examples of Louvered Pergolas
Perry T. in Ancaster, Ontario, loves his back yard but sometimes it's just too hot and sunny. He decided to build a louvered pergola using FLEXfence. By placing the FLEXfence louvers between the rafters he is now able to control the amount of sun on his deck by opening or closing the louvers. He can also close certain sections to protect protect against the sun while keeping others open for his plants. Perry is thrilled with his new pergola!
Steve in Wisconsin, did a similar pergola where he can also adjust the louvers to fit the weather conditions. Steve and his buddies finished this louvered pergola from start to finish in 2 days! Great job guys!
When constructing your FLEXfence pergola you're not limited to wood!
How about Vinyl?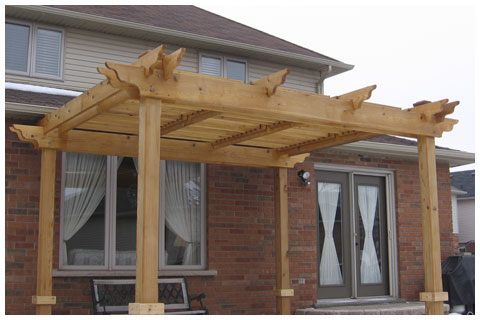 Perry in Ancaster, Ontario, loves his backyard and loves his louvered pergola even more!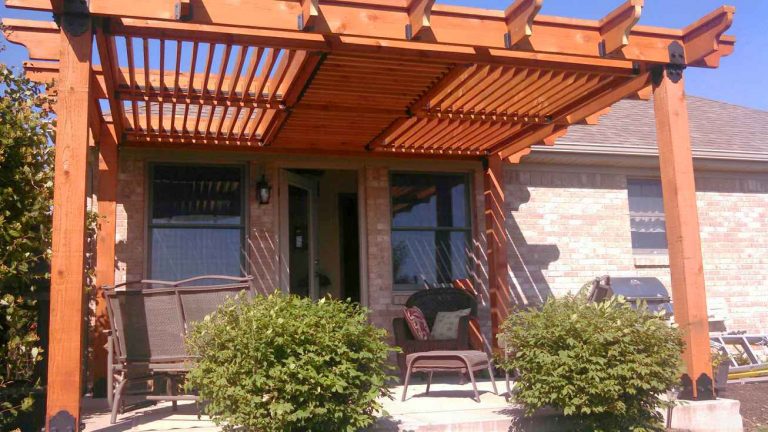 In Wisconsin, Steve and his buddies built this louvered pergola in a a couple of days.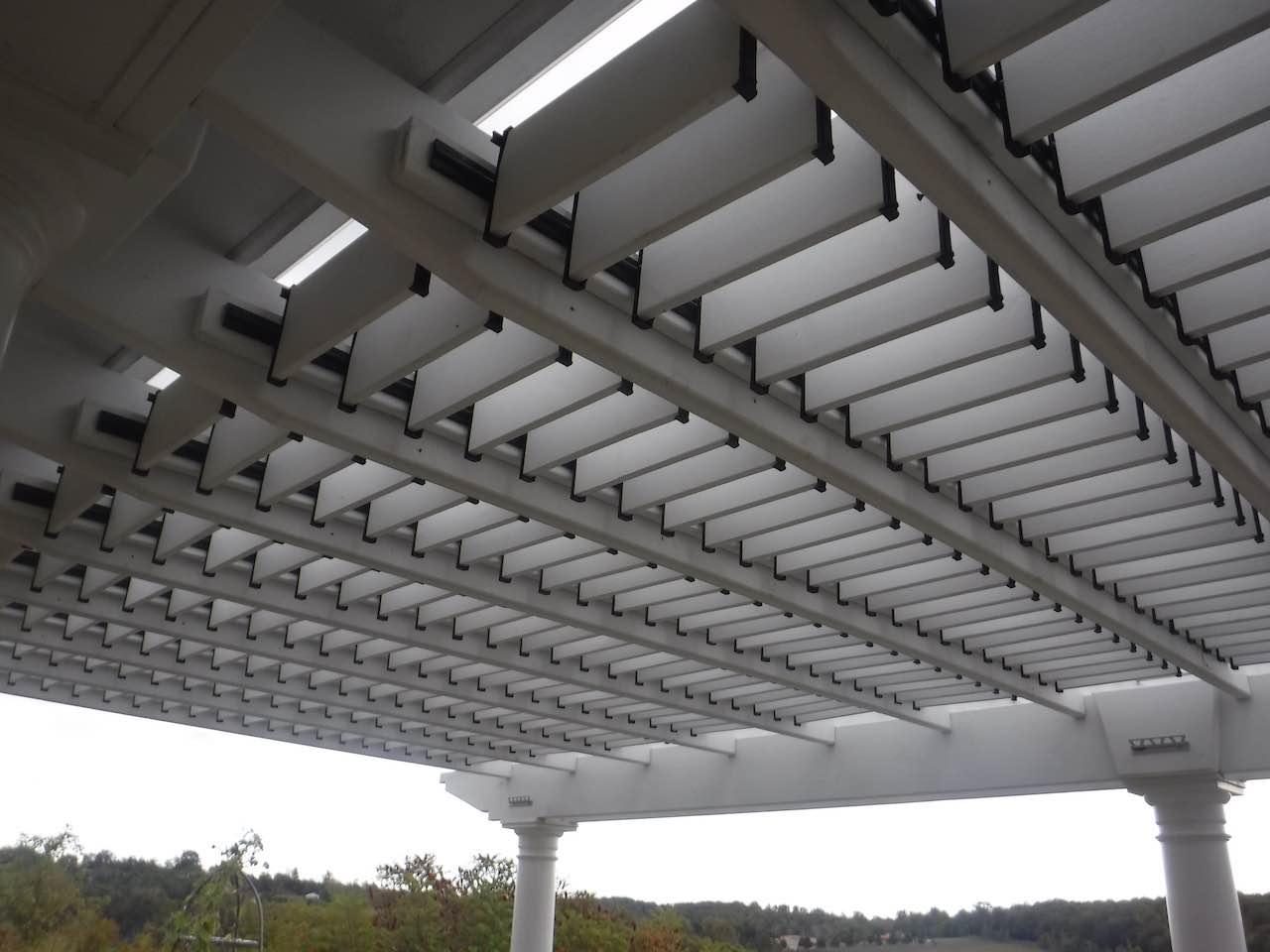 Using a vinyl product is a great alternative to using wood. Christy in California just loves her louvered pergola!
Christy in California, wanted a low maintenance alternative and chose a vinyl product to create her louvered pergola. It took them about a week (working away at it in spurts) to finish this one and it looks great!
Remember, create your own design or check out some of the plans on our DIY page.