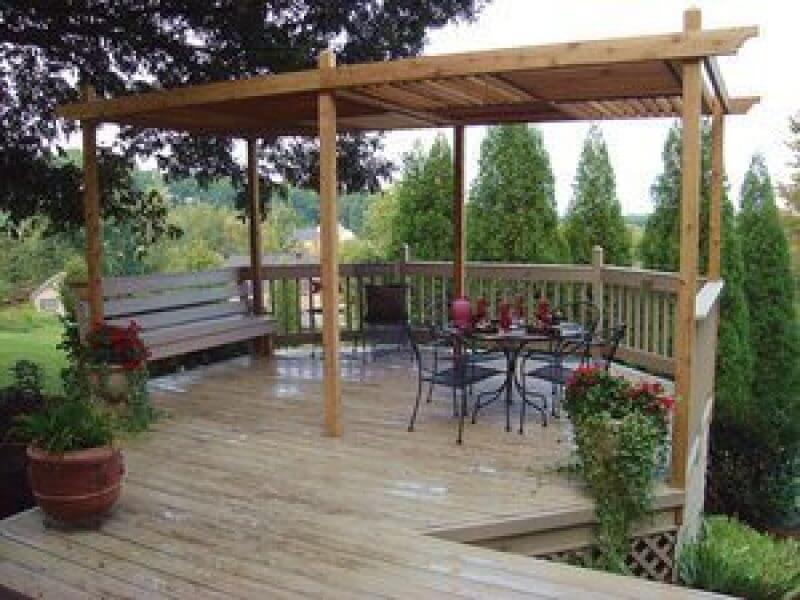 Step 1 – Install the new posts. Hold the new post in position and drill two holes through the post and into the deck frame. Drive lag bolts through the holes, tightening with a socket wrench. Tighten or loosen the bolts as needed to keep the post plumb.
Step 2 – Install a center post. Measure and cut a center post to help support the roof frame; the post should be long enough to sit flush with the bottom of the floor joist under the deck. Use a spade bit to drill a hole in the deck next to the floor joist; enlarge the hole so the post will fit snugly. Slip the post through the hole, line it up with the bottom of the joist and attach to the joist. Make sure the post is plumb and tighten the bolts with a socket wrench.
Step 3 – Frame the roof. Measure and cut 2″ x 8″ cedar lumber to frame the outside of the posts, plus a pair of 2″ x 8″s to go between the center posts (picture 1). The louvered panels will fit snugly inside these frames.
Step 4 – Build the inner frame. Use cedar 2″ x 4″s to build a large, square frame to hold the four sets of louvered panels. Square up the corners and attach the boards with galvanized screws.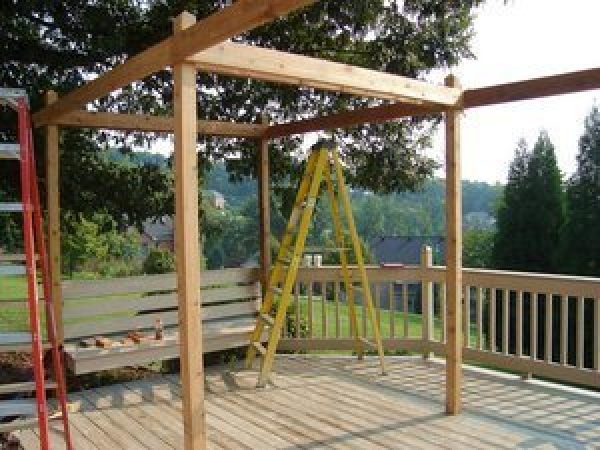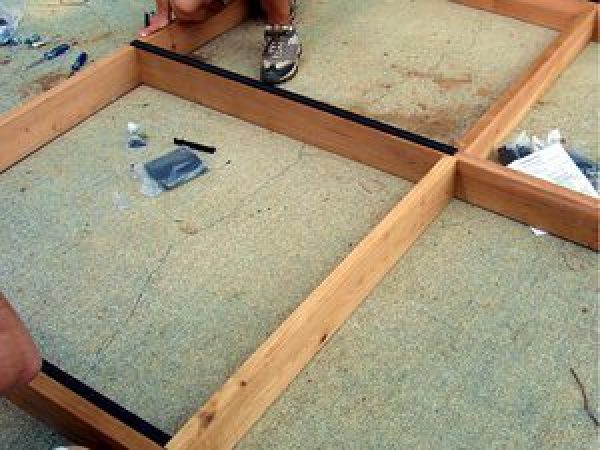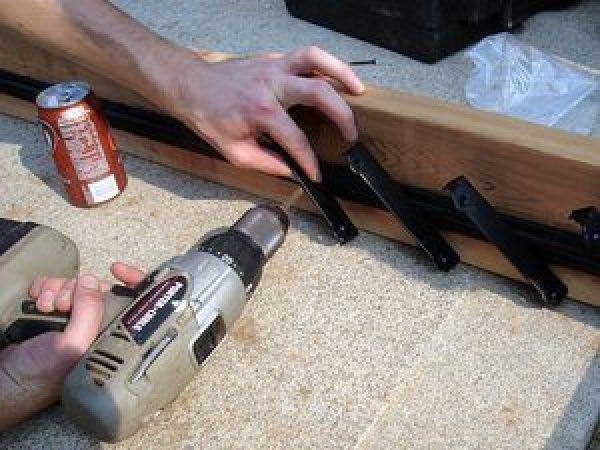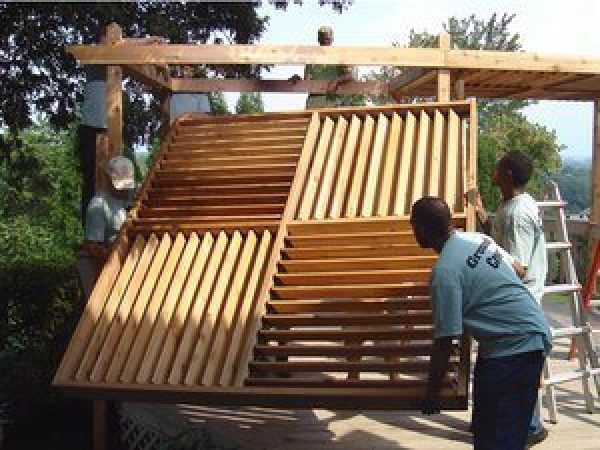 Step 5 – Divide the square. Cut a 2″ x 4″ to fit snugly across the middle of the frame and attach with screws. Cut two more 2″ x 4″s to divide the frame in half in the other direction. When complete, the frame should be divided into four equal parts (picture 2).
Step 6 – Install the track system. Use screws to install the track system for the louvers on the inside of the frame. Make sure the tracks are level and lined up with each other. For this project, the tracks run in different directions for better control over the sunlight.
Step 7 – Add the louvers. Use screws to attach the brackets to the track system (picture 3). Double-check the dimensions and cut the 1″ x 6″ slats for the louvers, screwing them into the brackets. Following the instructions, attach the control strips that allow the louvers to move together.
Step 8 – Install the panels. Lift the panels into place and support with long planks resting on the deck (picture 4). Lift the panels slightly above the frame and hammer them down into position; use a piece of scrap wood to avoid damaging the panels. Attach the panels to the framework with lag screws.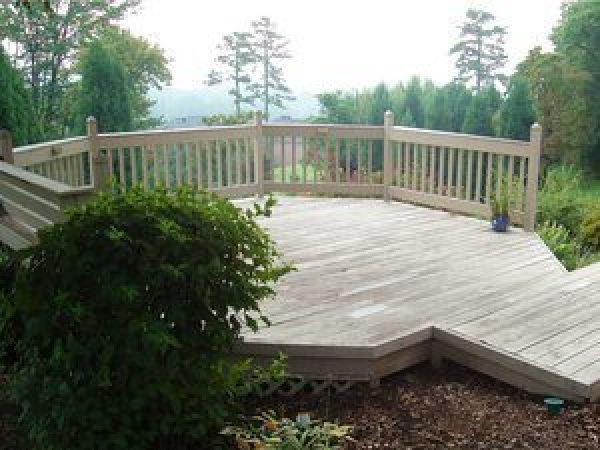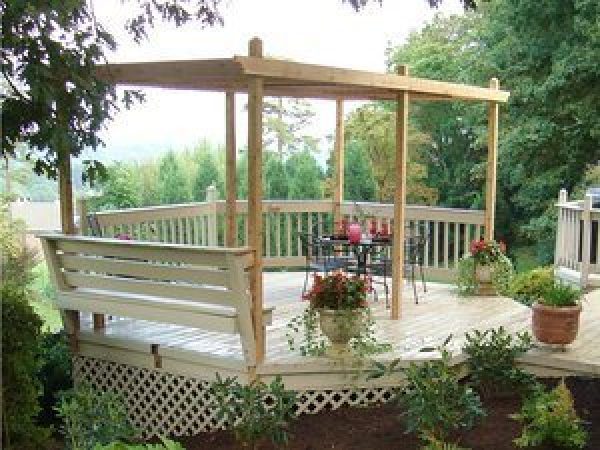 When attaching the FLEXfence brackets onto the rails allow for the brackets to move freely (swivel). Do not over tighten!
When sizing FLEXfence always cut the rails and operating bar with hand tools and never with power tools.
Always wear protective goggles.